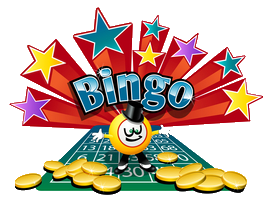 If you're one of those people who thinks bingo is only for the purple-rinse pensioner brigade, those who enjoy nothing more than having a cup of tea in one hand and a bingo card in the other – think again!
Today, bingo is a global phenomenon that has captured the attention of people of all ages, sexes and nationalities. People also have a fantastic choice when it comes to where to play bingo with masses of bingo halls, and lots of online bingo sites offering players the chance to play from the comfort of their own homes. There is also the opportunity to play on a variety of mobile devices including phones or tablets directly onsite or through the use of apps.
Of course much of the benefits of online bingo is that you don't have to waste any time travelling, though because you can play on your mobile or tablet you can actually play whilst you're travelling (providing you're not driving – please don't!), especially by bus, train or tram. You can even play whilst you're on your breaks at work such is the speed of the games nowadays. Just think how quick that afternoon would go if you'd won a bit of cash to go shopping with whilst you're snacking on your sandwich.
The benefits to players is that bingo is so accessible, you can play it cheaper and faster than ever before, elevating the excitement levels – which increase exponentially when you add in the chances of playing for big cash prizes and huge, life-changing jackpots. You can play 24 hours a day which is great if you work unusual hours. If your friends aren't up for a game of bingo one night, online bingo is also great for making some new friends as there are lots of forums and online chat-rooms where you can join and make friends.
Lots of players are stay at home parents who previously wouldn't have been able to get to somewhere to play bingo – which is one of the main reasons online bingo has become a global phenomenon. Parents are often looking for something to do once the kids have gone to bed and, because they obviously can't go out, they can enjoy the odd online game or two.
Studies have shown that over 100 million people are playing bingo worldwide, with 60% of players being women who fall in the 30-50 age brackets, whilst 20% are men of a similar age. In Britain, there are believed to be 3.5 million players with 700,000 of them being between the ages of 18-24 with the percentage of players under 45 increasing from 46% to 62% in the last ten years.