Cities filled with gambling fascinations – Las Vegas and Macau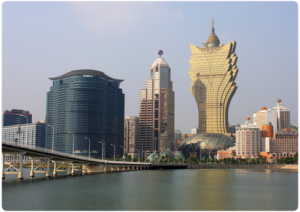 Today, gambling is considered as an activity that is growing the fastest both around the world and on the internet. In Asia, Macau is one of the places you will find many legalized games where you can bet. Due to its fame, the city of Macau was baptized as the Monte Carlo of the Orient. The connection of both Macau and Hong Kong made it possible for millions of gamblers to visit Macau for these games, which include casino games, greyhound and horse racing, and hence playing a significant role in the city's economy.
In particular, horse racing takes place at the famous racecourse on Taipa Island in Macau and this happens every Tuesday, Saturday, and Sunday. The 450,000 square meter racecourse houses 18,000 gamblers' seats for those who are 18 years or above. There are other legalized games in this city, which include, roulette, sic bo, slot machines, baccarat, and blackjack. The hotels in Macau are just fascinating. Talk of Grandview Hotel Macau, which stands at the core of Taipa Island's historical and entertainment attractions. This five-star hotel is just a walking distance away from both the Macau Jockey Club and Old Taipa village.
Poker is a relatively new game in the city. Here is the chronology of events that have boosted poker popularity in recent years.
August 2007: Poker was introduced in an electronic table format at Galaxy Starworld Casino.
November 2007: the first live poker tournament took place; it was the Asia Pacific Poker Tour Macau event.
January 2008: the government of Macau published the official rules for Texas hold 'em poker games in Macau.
February 2008: Grand Lisboa Casino added the first live-dealer cash game tables in Macau.
May 2008: 'PokerStars Macau' opened at Grand Waldo Casino.
November 2008: Texas Holdem Poker opened at Wynn Macau and the "Learn to Play" table is available.
March 2009: 'PokerStars Macau' moved to a new location, at the Grand Lisboa Casino.
Today, Wynn Macau, Venetian, Hard Rock, StarWorld, and Grand Lisboa Casinos offer live-dealer cash game poker tables and only Grand Lisboa Casino has live poker tournaments every weekend.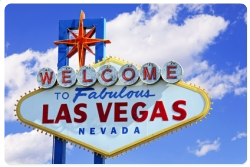 Las Vegas is perceived to be a city of sin but the truth remains that American culture goes on and on and as it evolves people who seek to change their fortune are widely drawn there. This is true, as Las Vegas remains the center of the gambling world, ranging from casino betting games to horse racing. The city is filled with high-profile hotels together with sophisticated but attractive casinos that line up from the Las Vegas Strip to downtown Las Vegas. As it is, Las Vegas remains a dynamic tourist resort and the casinos are open to most cultures. Las Vegas is full of things to see and do. For example, there are exciting tours, high-quality shows, great restaurants, hot nightlife, and for those who love horse racing; you simply cannot afford to miss it in Las Vegas.
But only when you sit at a poker table the true excitement blows up 🙂 Live poker action takes adrenaline to another level. It is important to know what is needed to be done right and when. The very basics of poker need to be at your fingertips, as well as more advanced strategies to defend yourself from the sharks out there. It is important to be familiar with the terminology used when placing a bet and there is not a better place than treasurepoker.com to learn all you need to know to be a successful player.
Learn more about Macau and book your hotel online in Macau or find out the hidden secrets of Las Vegas.