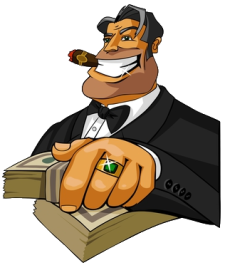 Setting goals for a particular casino game may not sound as important. However, did you know that writing down your goals can help you achieve your dreams more easily? Well, it is quite evident that, players who write their goals down tend to perform well as opposed to those who have no goals at all.
When it comes to playing poker, things are not any different; people need to write down their goals in order to have wins in the game. Everyone strongly agrees that defining your goals clearly, is arguably the first step towards success. Here is a good way of writing down the goals of any given poker game.
You first need to make sure that when you are creating these goals that they can be attained. You should also not overwhelm yourself with too many goals. To start with, you need to have the first set of goals which are commonly referred to as session goals. Under this set, you need to make sure that you use an appropriate game selection and then stay focused to it. Most importantly, you need to stay composed.
The next set of goals should be made short term. They should include writing down some limits that you as a poker player want to get to, as well as identifying a way of reaching to the said limits. It could be reading some poker book every two weeks or reading some forums every now and then. The short term goals should be between 3 and 4 months.
The final set of goals should be the long term that should be focus between five and ten years. This could be things such as winning a tournament, making wins in a given number of games and so on. In addition to the goals, make sure you have a plan of action that entails detailing the steps that you intend to take to make sure that the dreams are made true in the long-run.
Just as long as these goals are set, you can be sure to be a better poker player. Most importantly, you need to be disciplined and focused enough to reach these goals, as writing them down and doing nothing to make them achievable virtually makes no sense. Just as long as one is disciplined and determined enough to achieve these goals, making a win in a particular poker game will prove to be pretty much easy in the long-run.