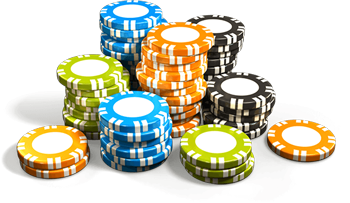 Bluffing is an important component of the poker game because it presents you with a chance to enhance your earnings even when you are constantly being dealt bad hands. However, bluffing is also a technique that should be employed carefully and sparingly, as it can lead to substantial losses in case the other players wise up to your strategy. Let's elaborate on the top 10 major aspects involved.
Bluffing when the suite on table indicate a potential high hand
For example, if there are three of a kind cards on the table or three of the same color, bluffing has a high chance to make the others think you are holding a full house or respectively, a flush. Therefore, the only reasonable course of action for them is folding.
Bluff when you see another player "needs" a motivation to fold
You might notice that a player is nervous about his next decision and needs a "nudge" in the right direction. Well, your bluff is just the thing to "help" him make up his mind.
Don't bluff consecutively
The short term memory of the other players will most likely determine them to call your bluff if you do it consecutively. However, there is a plus side to that. Assuming you got a good hand with real potential, go ahead and bet big!
Bluffing at loose tables is not recommended
The only exception to this rule is the situation when all the "loose" poker players at your table are out of the game.
Don't bluff in low limit poker sessions
You should not bother with bluffs in these games because the extra cash you can earn from it is not really worth the risk. On the other hand, the opposite applies in high limit poker sessions.
Bluffing from late positions is always better
Late position bluffing is more advantageous because it permits you to learn about the hands of your table partners before deciding whether or not you should go through with it.
Bluffing in an obvious pattern is dangerous
An experienced player will always determine the pattern of the bluffing of his table partners, especially if it's easy to spot. Therefore, you should concoct an elaborate betting strategy around your bluffs.
Study your table partners carefully beforehand
In other words, in addition to paying attention to your own bluffing strategy, you have to keep your eye on the other players in order to discover theirs. Novice players bluff pretty often, which means that they are easy to trick.
Bluffing in a match against bad poker players is risky
A good player will only call your bluff when he is certain that he is holding a better hand, whereas a bad player might call it randomly. Furthermore, when you are gambling with bad poker players, they might not even realize what the suite you are trying to suggest is.
Mind the frequency of your bluffs
Just like with the bluffing patterns, you need to keep the frequency of your bluffs to a minimum in order to avoid detection. Otherwise, you will end up being called every single time!