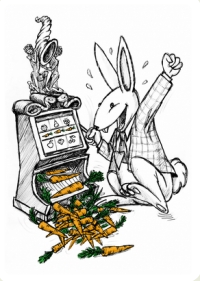 Recent surveys have found that teenagers and college students rank among the highest percentage of people who partake in online games that involve gambling. While there are those who do play only for fun, there are also gamers who become addicted to online gambling and can get into serious trouble.
Going with the crowd
When questioned as to why they participate in online gambling, most adolescents and young adults will tell you that they get into playing online games because their friends and fellow classmates are doing so. It is a well-known fact that this particular age range of people tend to fall party to the pressure of their peers to be involved in similar activities so that they can fit in. They find that online gambling gives them common ground for conversations in which they can compare or even brag about their skills and gaming site standings. They find it easier to be a part of a particular group of other students and may be seen as being cool for taking part in online gambling.
Loving the Thrill of Risks
It is a well-known fact that teenagers and college age young adults from the US to Canada like to take risks. They like to find things to do that give them a thrill or adrenaline rush. To a generation that has been raised on online games, participating in online gambling is just a seemingly logical next step. They have money or a credit card and just become caught up in the excitement of placing a bet, rolling the virtual dice or turning a card and seeing if they win or not. They seldom stop to think of the real life consequences that can occur from "just one more bet".
Whether adolescents and college students participate in online games for social acceptance or for the thrill and rush in seeing how big they can win, it is a given fact that this age group is definitely very vulnerable to the pitfalls of online gambling.