Poker is a game, where the players earn respect based on their talent. There are many young and upcoming players. Many experienced players are also in news. Jonathan Duhamel, Jason Mercier, Ben Wilinofsky, Doyle Brunson and Vanessa Selbst are some of the famous poker players in news these days.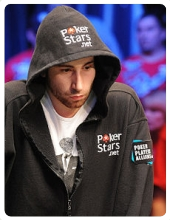 Jonathan Duhamel is a young man, who first claimed his win in 2006. He is in the news because of the big cashing that he has been involved in lately. He cashed four times in 2010 with the fourth one being the biggest. He won the top event of WSOP 2010 held in the month of November.
The prize money he got was $8,944,310, which is also the biggest win in the history. This got him many fans all around the world, who has been trying hard to know more about him. In 2011, he won the EPT event. He is sure to become a popular name if he continues to play in the same manner.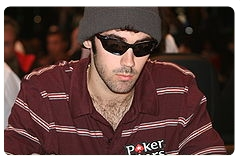 Jason Mercier, a 24 year-old from Florida burst on the poker scene with a victory in the 2008 edition of EPT. His winning prize was over millions of dollars. He has already cashed 44 times in 3 years. He has won eight titles in his career including a WSOP bracelet, which he won at the event 5 in 2009. His fast growth in the poker circuit has already made him very popular. He has already cashed in 2011 and is one of the young people to look forward to in the world of poker.
Ben Wilinofsky better known by his online name NeverScaredB was lately in the news when he won a bracelet and prize money in the recently concluded €825,000 even at the Berlin EPT. He has also secured a place in the EPT champion of champions. Ben is basically from Canada. He was a regular at online poker tournaments, wherein he won lot of cash. This was his first big try in the cash circuit. He is highly regarded as the future star in the poker circuit.
Doyle Brunson is one of the oldest poker players in the poker circuit today. As a kid, he dreamed of being an athlete, but a knee injury forced him to stay away from the tracks. This was the time, when he decided to get into poker. He has won 10 WOSP bracelets and millions in cash. In fact, he was the first ever player to earn $1 million. He comes to the limelight when he plays some big tournament these days.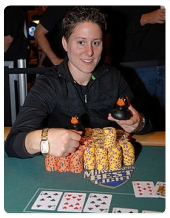 Vanessa Selbst is an American pro poker player from New York, who is becoming famous quickly in the circuit. She has already made to around five final tables in WSOP. She also won one WSOP bracelet in 2010. She was in the news recently, as she won the NAPT Mohegan Sun event for the second time. The prize money was around $750,000 last year and this year it was $450,000. She also won about $1,650,000 last year at a tournament in France. She is a member of Team PockerStars and is already a sensation on the circuit.