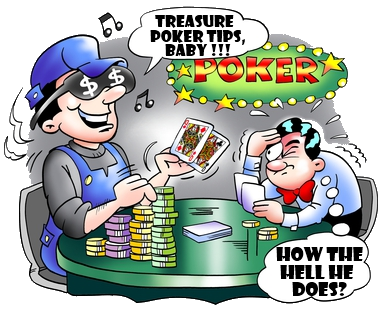 Poker is the favorite game of many and the advent of online casinos and poker playrooms have made it possible for those, who did not have access to land-based casinos, to play their favorite game from their homes. However, online poker is a bit different from land-based games and therefore, the strategies employed to play the online format of the game too are slightly different. Strategies can be simple or complex. Depending upon the player's capability and skill, he uses strategies accordingly.
Here is a description of these strategies:
1. Do not bluff opponents with lesser hands: if a player has the tendency to call most bets, do not bluff on him, as he might be a bad player, thereby calling most of the times. If you bluff him, he might think that you might not be having the hand that you are pretending to hold and he can get lucky. He could win because of his loose play; therefore, it is not sensible to bluff a lesser opponent.
2. Don't expect to win all hands each time in head's up play: head's up play means to finish the opponent slowly and steadily. You do not want all his chips at one go, but try to get them slowly. Expecting to win each hand can be dangerous. It is all right if you win the important hands. If there are unbeatable cards in your hand, you should put in small bets to be in the calling range and still be winning the maximum amount on the cards.
3. Drop the marginal hands: do not be tempted by marginal hands as this could only lead you to losing. Although it can be frustrating to see marginal hands each time, but it is better to heap them in the trash than playing them.
4. Take your time: you should not be intimidated by the speed of the internet or the other players. You can take your time and ignore the bells and beeps of the poker site, which urge you to hurry things. Since you have a certain time allotted to you, you may use it to take an informed decision rather than taking a wrong decision because of hurry.
5. Play when you are at ease: poker is a game, which is not driven by emotions. Therefore, one should play only when he has the willingness to do so. There would always be games available online but that does not mean that one has to play them each time. Instead, it is better to play them when one is feeling the best and wants to play.
6. Change your betting pattern: in an online game of poker, a player's betting pattern can be easily judged and this could be detrimental in one's winnings. If a player follows the same betting pattern each time, it is likely that the opponents guess the hand and make their moves accordingly. Instead, it is better to mix your moves and change the betting pattern constantly to keep the opponents guessing.