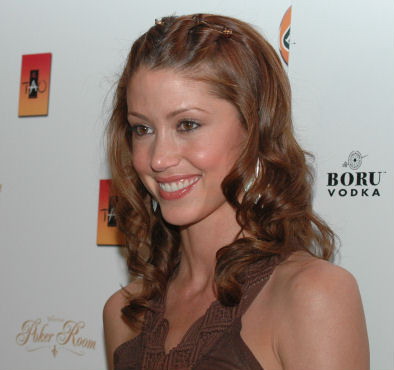 CarbonPoker has announced today that actress and poker fanatic Shannon Elizabeth has signed on to represent the brand in the poker community.
Shannon will represent CarbonPoker at major poker tournaments, play regularly on the site, and be involved in the brand's upcoming marketing campaigns.
"We've been on the hunt for a face for our brand who is a recognized star and also a respected member of the poker community," says Peter Hampton, Spokesperson at CarbonPoker. "Shannon easily meets both criteria, and offers a creative edge that we're thrilled to have on board."
"We're launching several promotions that will involve players playing against Shannon and getting to know her both inside and outside of poker", Hampton said. Shannon will be posting regularly on the CarbonPoker Blog, as well as answering player questions and taking the creative lead on a series of videos for the site.
Shannon broke into mainstream film with her starring roll in the classic comedy American Pie and has worked successfully in both film and television since. In the meantime, Shannon has also emerged as a world-class poker talent. In 2007 she played her way to a third place finish at the NBC National Heads-Up Poker Championship, and has also cashed at the World Series of Poker four times.
This announcement comes on the heels of a very busy couple of months for CarbonPoker. On April 15th CarbonPoker and Merge Gaming welcomed thousands of new players to the network, and have since experienced substantial increases in action, rake, and player value. The addition of Shannon Elizabeth highlights CarbonPoker's commitment to becoming one of the top ten poker sites by 2011.