Practice your poker at one of our first-class featured casino resorts!
Treasure Poker in partnership with its partners finds you the hottest deals on the best casino hotels and resorts, worldwide.
Las Vegas

Las Vegas is a city which never fails to fascinate, with the glitzy high profile hotels and casinos that line the famous Las Vegas Strip to the premier resorts in downtown Las Vegas. The key to the city's amazing success lies with the city's ability to constantly change, modify and update itself, encouraging more return visitors than nearly any other us city. With all extraordinary hotels and an abundance of free attractions it's a brilliant and unique destination not to be missed.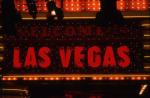 Our Las Vegas hotels section provides direct access to a fantastic range of Las Vegas hotels from the amazing Las Vegas Strip hotels to cheap Las Vegas hotels downtown – huge range of Las Vegas hotels.
The hotels on the strip are out of this world, the scale is enormous and they are fast becoming attractions themselves! Las Vegas Strip hotels all have their own unique themes and attractions. You can view and book all the top Las Vegas hotels online.
The huge, glitzy, high profile casino's associated with Las Vegas can be found mostly along the world famous Las Vegas Strip (Las Vegas Boulevard South). Las Vegas casinos offer unbelievable facilities, often providing free food and drink, and excellent entertainment.
Macau

The Chinese so love gambling that it's often said that if two flies are walking on the wall, the Chinese will bet on which one will walk faster. It's not surprising, therefore, that mainland and Hong Kong Chinese make up almost 90% of the 11 million annual visitors to Macau. Since the only legal gambling in Hong Kong is comprised of the horse races and mahjong, you can bet that most of the Chinese come to Macau to gamble, whether it's at the casinos or the tracks.
Casinos — In 2002, a 40-year monopoly on gambling ended, paving the way to grander casinos and an upsurge in Las Vegas-style entertainment. As of now, there are more than a dozen casinos in Macau, all open 24 hours. Some are fancy, others aren't, but none allow photographs to be taken, and shorts may not be worn. Admission is free, but some require you show a passport to enter.
Several hotels have casinos, including the Mandarin Oriental and Hotel Lisboa, all of which offer blackjack, baccarat, roulette, and Chinese games. The Hotel Lisboa, which boasts one of the busiest casinos, also offers hundreds of slot machines (known, appropriately enough, as "hungry tigers" in Chinese). In the past couple years, several themed, Las Vegas-style casinos have opened their doors, including Pharaoh's Palace, in the Landmark on Avenida da Amizade (tel. 853/788111), designed with motifs from ancient Egypt, and the Sands Macau, near the ferry terminal and Fisherman's Wharf (tel. 853/883388; www.sands.com.mo). In 2007, Macau's reputation as a gambling destination start to skyrocket with the opening of the Venetian Macao, a resort on Cotai (the strip of reclaimed land between Taipa and Coloane) complete with casino, hotel, canals, gondolas, shopping mall, and more and currently the largest in the world at 550,000 sq ft (51,000 m2)
For a glimpse of gambling Chinese style, be sure to take a stroll through the ornately decorated Macau Palace Floating Casino, moored in the Outer Harbour not far from the Mandarin.


Treasure Poker occasionally will offer free rates or entire packages to its customers. Sign-up to our newsletter to learn more.